Types Of Hair Transplants: How Many Are There?
AND HOW MUCH DO THEY COST? 
There are two main hair transplant techniques that are regularly used: the FUT (Follicular Unit Transplantation) and the FUE (Follicular Unit Extraction). Both these methods are effective in restoring thicker, natural-looking hair.
The first question many people have when looking into a hair restoration procedure is how much hair transplant surgery will cost. It's important to keep in mind that there is no fixed cost for hair transplants; the average cost can vary widely. The cost of most hair transplant surgeries is calculated by a range of grafts needed for coverage of the area of thinning hair.
The final cost of your hair transplant will depend on several factors including the progression of your hair loss and the type of procedure performed.
AVERAGE COST OF THE hair TRANSPLANT PROCEDURE
Typically, transplants cost an average of $9,000. The total cost of an FUE hair transplant depends on the range of grafts harvested for the individual case. Large cases could range up to $15,000, while smaller cases could be around $6,000. 
HOW SUCCESSFUL IS A FUE HAIR TRANSPLANT?
FUE transplants can be just as successful as the more traditional FUT method. With FUE technology, the success rate of the procedure can be as high as 98%. The level of success is based the skill, knowledge, and experience of the doctor performing the procedure. Make sure you have a doctor who will be hands on during the procedure.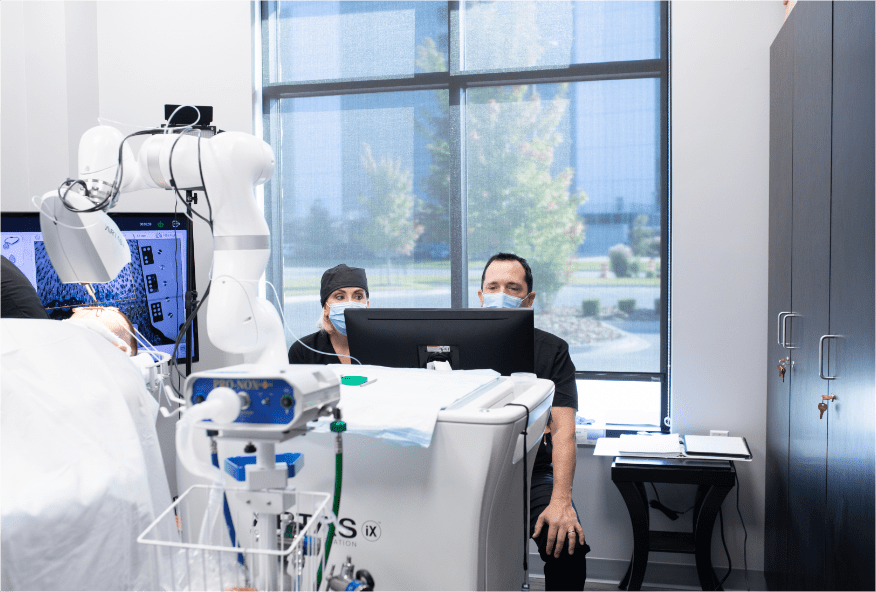 ARTAS ROBOTIC HAIR REStoration & WAW FUE Restoration
ARTIFICIAL INTELLIGENCE INTEGRATION with ARTAS
The future is now! Advance AI consistently analyzes, monitors, and tracks each hair follicle's characteristics—position, angle, size, and orientation—and adjusts for patient movement.
AI-optimized harvesting, intelligent graft analysis and randomized selection from donor area ensures high-quality grafts and natural-looking results.
Machine learning recognizes and digitally maps past, current and future grafts, and learns new patterns to deliver continuous improvement.
MINIMAL TRAUMA WITH WAW FUE DEVICE
Because of the thickness and resistance of the skin and underlying soft tissue, it is essential to determine the depth of penetration that will liberate the graft and create minimal trauma. The ideal type of excision is a very sharp cut, penetrating the skin, followed by the gentle extraction of the hair follicle that liberates the fat growing around the natural hair shaft. This technique ensures maximal yield.
 ARTAS has STATE-OF-THE-ART MEDICAL GRADE HARDWARE
The 7-axis KUKA robotic arm delivers high dexterity and efficient movement with 0.1mm repeatability.

Proprietary Ultra Punch with multi-faceted tip and controlled variable coring speed algorithm efficiently dissect with less potential trauma to follicular structure and yield robust grafts.
Compact and streamlined ergonomic design minimizes the footprint and facilities clinical efficiency.
Benefits of WAW FUE hair transplant
Faster harvesting of healthy follicles

Smaller incisions

Faster healing

Less risk of damaging the surrounding healthy hair follicles
Works on all hair types
A SMARTER PATH TO HAIR RESTORATION
MD Hair Labs provides the latest and greatest technologies in hair restoration for our patients. This type of technology results in precise yet natural results that ultimately restores not only hair, but something more priceless—and that is confidence—for our patients. How do we do it? We use state-of-the-art hair transplantation, a surgical hair restoration procedure where hair is removed and transplanted with extreme precision control, utilizing the skill/artistry of our board certified surgeon and the technology of the devorye instruments accuracy and consistency of manual hair transplantations.
You've got to see it to believe it.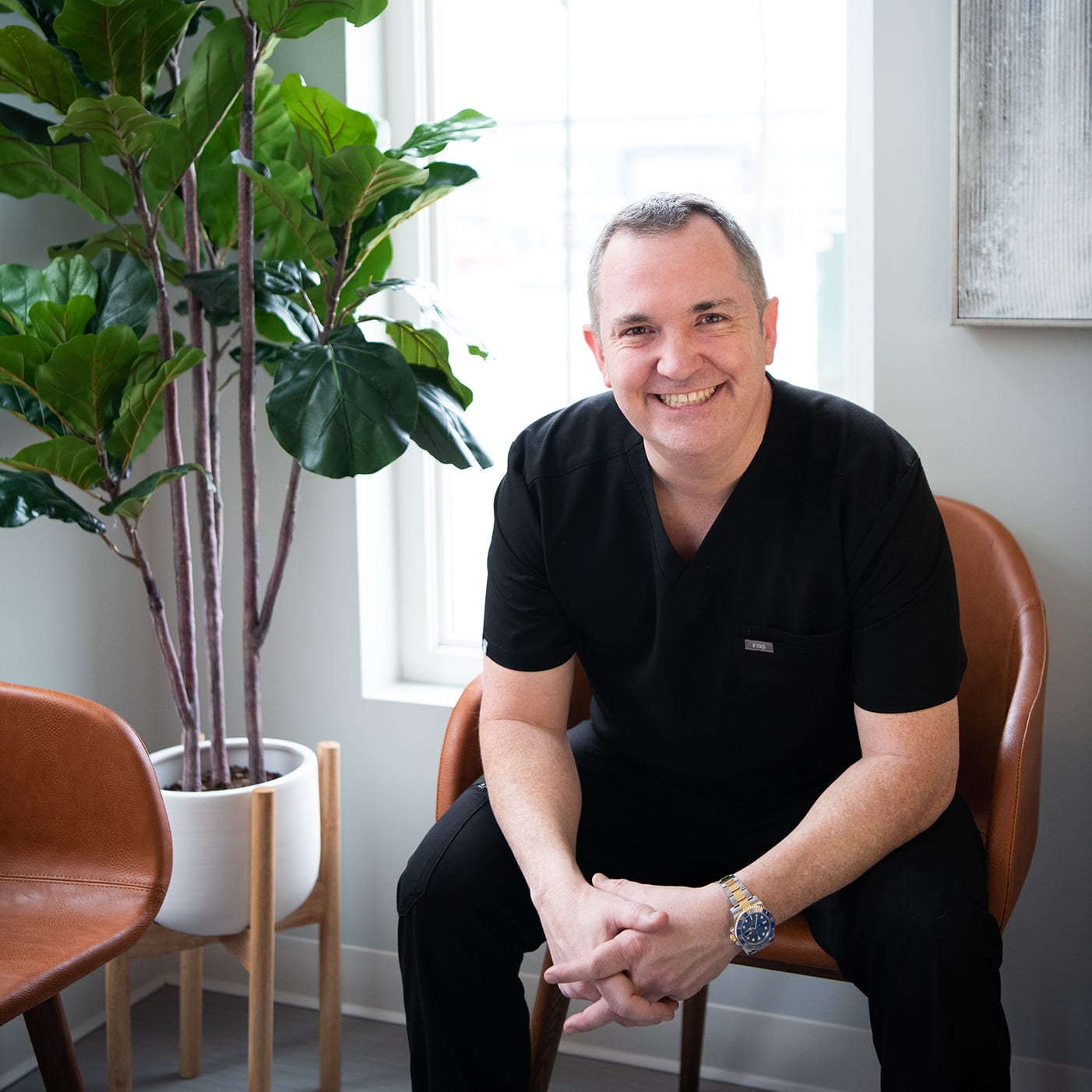 LANCE MANNING, MD, FACS
Dr. Manning is a triple-board-certified surgeon with special interests in the areas of hair restoration, transplantation, and technology. He is a full fellow American College of Surgeons, the American Academy of Facial Plastic and Reconstructive Surgery, of the American Board of Sleep Medicine, and also the American Academy of Otolaryngology-Head and Neck Surgery.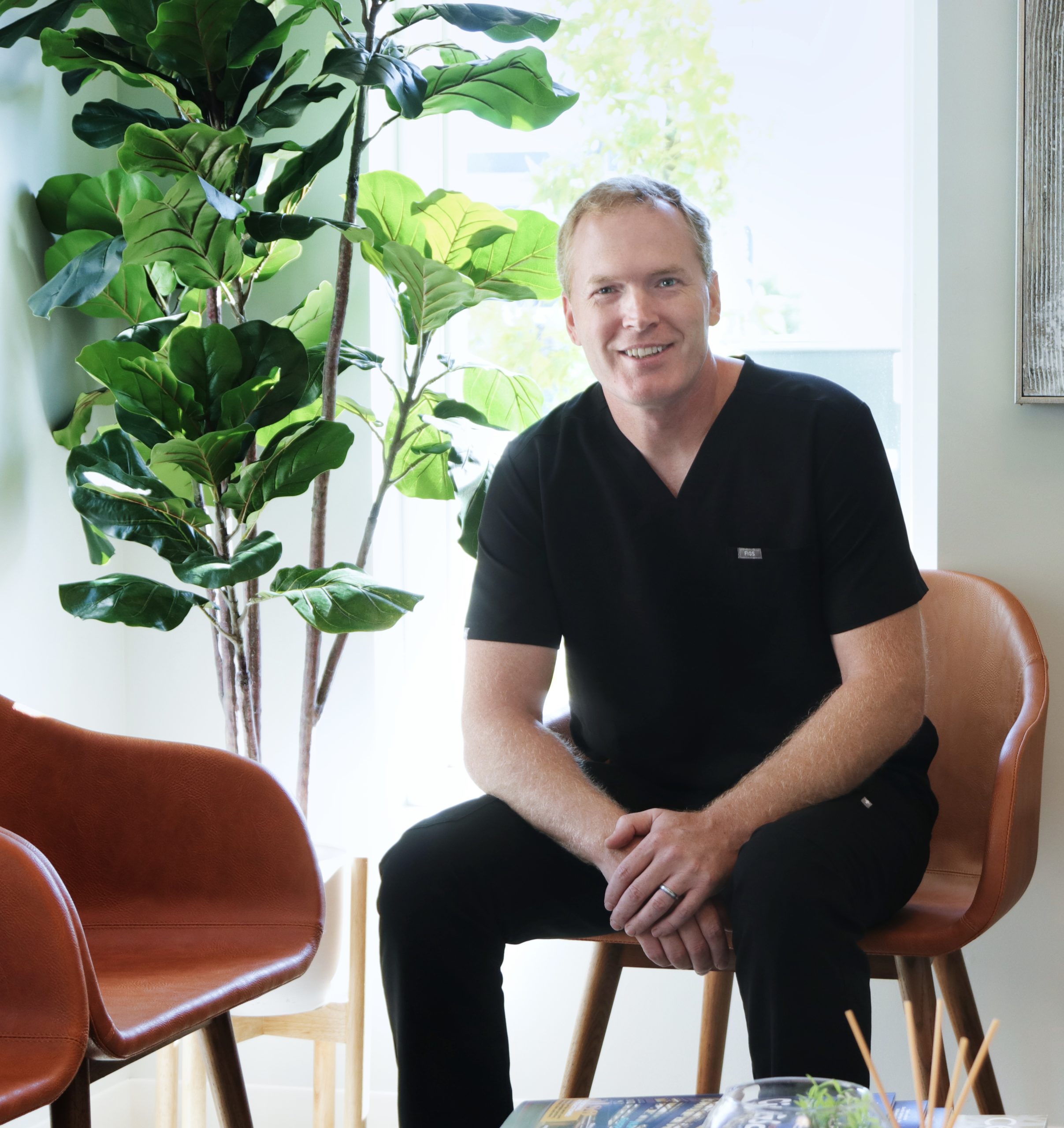 DR. RAGLAND, MD
Dr. Ragland graduated from the University of Arkansas For Medical Sciences College of Medicine in 2003. He is board- certified in Otolaryngology-Head and Neck Surgery, who has a special interest in the areas of hair restoration and transplantation and health technology. He has been in practice locally for 13 years. Dr. Ragland has always had a passion for serving our community and helping others feel their best. He joined MD Hair Labs in fall of 2021 and he looks forward to building our patient's confidence through hair restoration. 

PERMANENT RESULTS
This isn't a procedure you'll need to do more than once. It produces lasting results, which means you won't have to see us again unless you want to.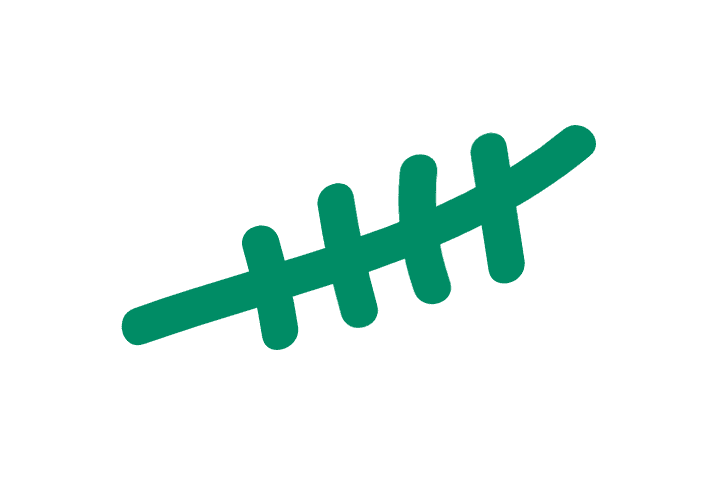 NO LINEAR SCARRING
Unlike other restoration treatments, there is no linear scarring to live with after the procedure, which means you don't have to sacrifice one thing for another.
MINIMAL DOWNTIME
You won't have to miss a lot of work or play. Our procedure is safe, effective, and fast! You may be out a day, but think of it as a day well deserved.
HAIR GROWTH PRODUCTS INCLUDED
After your procedure, you won't head home alone. We will provide products, accessories, and all the advice to help you care for your new follicles at home.
We are results-driven. Growth-minded.
#1 Dermatologist-Recommended

Hair Growth Supplement Brand*
NUTRAFOL WOMENS
Ages 18-44
NUTRAFOL WOMENS BALANCE
Ages 45+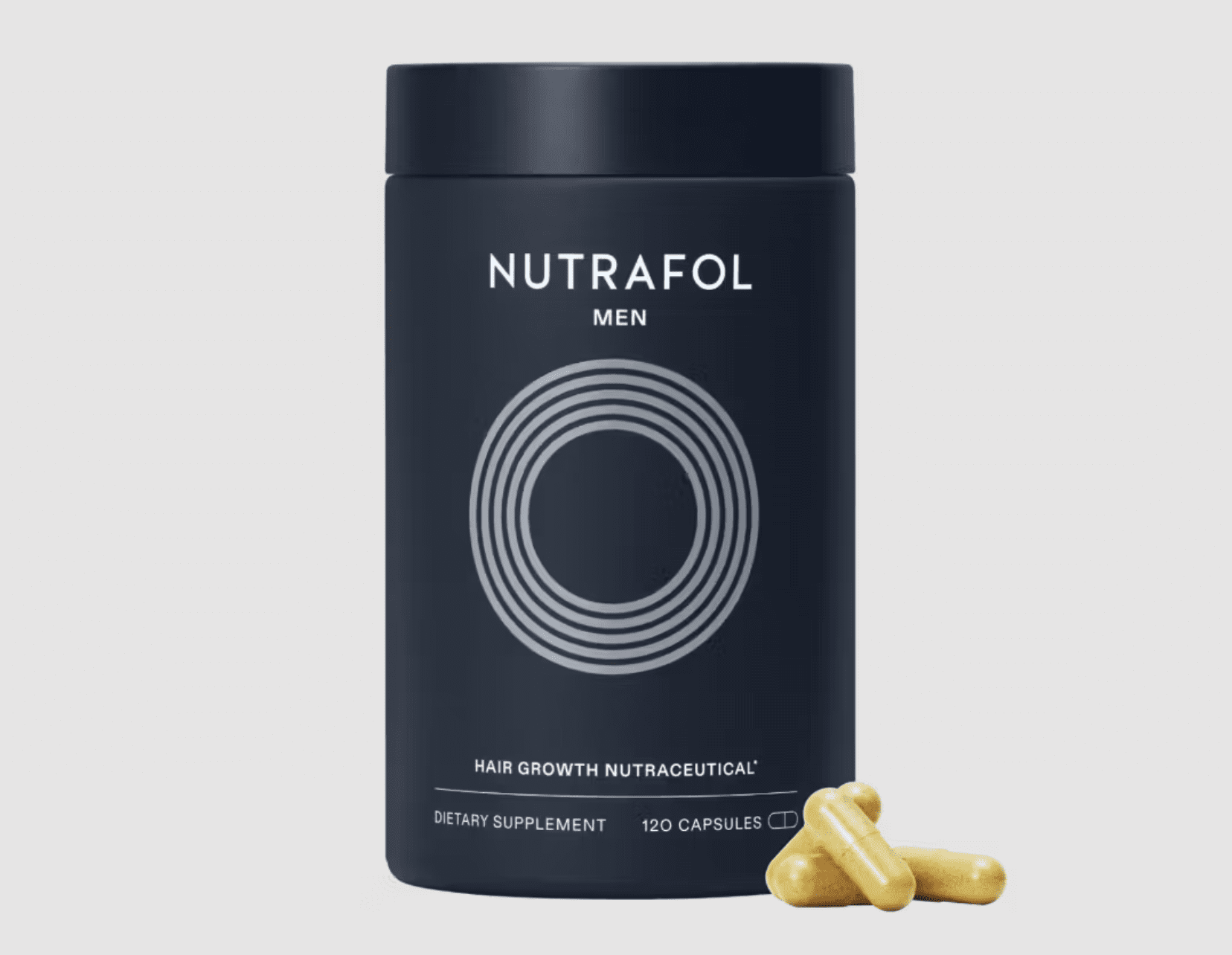 SCHEDULE A FREE CONSULTATION
The first step is just a phone call or web form submission. We offer both hair transplantation as well as medical management of hair loss. Let's talk about your options.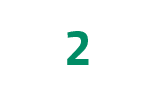 DESIGN YOUR HAIRLINE
If hair transplantation is your path, we take great care in redesigning your new hair growth and making sure we meet your expectations.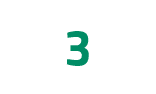 DONOR HAIR IS HARVESTED BY
the worlds leading TECHNOLOGY
Advanced image-guided robotics analyze and dissect the best grafts from your donor area.
Follicles Are refined
Follicles are examined and refined under a microscope before implantation. This is a critical step to ensure a natural result.
DONOR HAIRS ARE PLACED
You want a result that is natural and customized to you, which is why we hand design the placement and direction of your implanted hairs.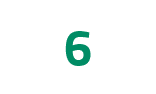 SIT BACK AND WATCH YOUR
NEW HAIR GROW!
New hairs are seen within three months after the procedure and will continue to increase over the course of a full year, with distinct results at around six months.
WHAT REAL PATIENTS SAY ABOUT THE JOURNEY
The technology is certainly cool, and our team is topnotch, but there's nothing like hearing from voices just like yours who have gone before you. The dads who just got tired of seeing themselves looking like "grandpa" and those who got tired of wearing ball caps, all the time. The women who saw their crowning glory become their fading joy. It may be your reality now, but it doesn't have to be your reality forever. Listen to their voices tell you a little more about the before, during, and after.
CHECK IT OUT FOR YOURSELF
WHAT OUR PATIENTS SAY

I had a great experience with my hair transplant procedure received at MD Hair Labs this week. Still very early in the process; however, I can say the procedure itself and the first few days afterward have been exactly as advertised. Zero pain on the day after. The game plan over the next few weeks to ensure successful transfer is super low maintenance. I can't wait to see the final product!
COREY W.

The hair transplant procedure I received by MD Hair Labs has been a rewarding process. In just a few weeks I can see the results of where my hairline started and where it will be once the growth cycle is completed. The procedure itself was fairly painless, and the team at MD Hair Labs went above and beyond to ensure I was comfortable from start to finish.
DUSTIN R.

Consultation provided step-by-step guidelines on what to expect pre-op, during the procedure, and post-op. Doctors and staff are excellent communicators, incredibly responsive to questions, and provide a comfortable environment with their positive attitudes. Overall, I was very happy with my experience and would highly recommend.
HAYDEN R.