FOR SALE: $150,000
2020 ARTAS IX ROBOT 
ARTAS IX™ ROBOTIC HAIR RESTORATION SYSTEM
THE INTELLIGENT HAIR TRANSPLANT TECHNOLOGY 
The ARTAS® Robotic Hair Restoration System is the world's first intelligent hair transplant platform to utilize state-of-the-art robotic and artificial intelligence technology. This robotic hair transplant machine offers precise, efficient, and repeatable harvesting with simultaneous recipient site making and implantation functionalities in a single, compact platform. The advanced technology behind the ARTAS iX™ machine continuously enhances both physician and patient experience and satisfaction.
See Pictures Below
FOr Purchasing please contact hello@mdhairlabs.com
The ARTAS®  robotic hair transplant system uses 3D technology to help customize and plan your personalized hairline design. It then uses a high-definition stereoscopic vision system, robotic arm, and ARTAS Artificial Intelligence algorithms to identify and select the best hair follicles for transplanting. These follicles are then intelligently harvested with robotic precision and speed to preserve the natural look of your donor area, meaning no linear scarring.
Listing Price: $150,000 
Includes:
Manufactures Re-Certification
Robot
Power Cable
Computer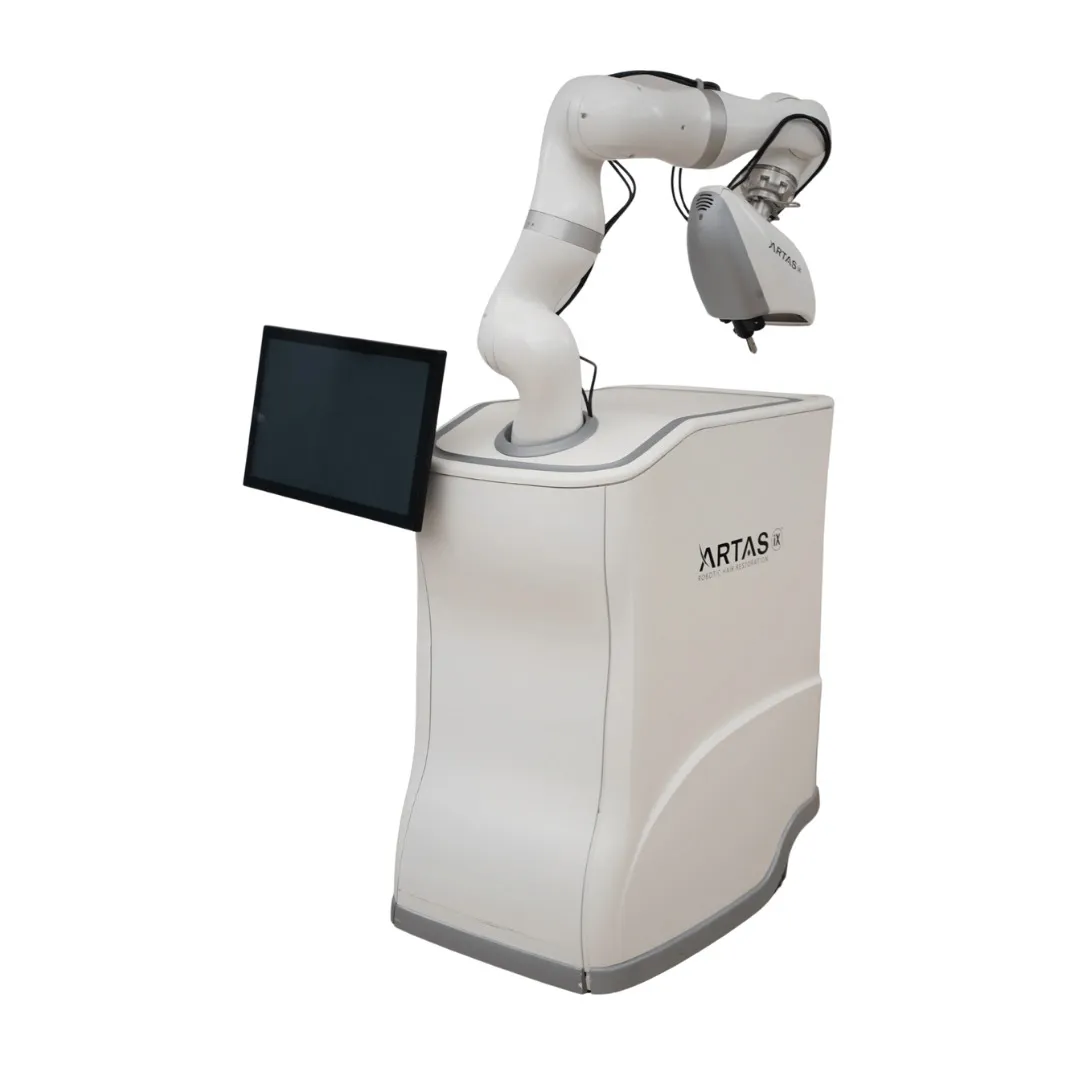 Contact us for more information about the Artas Robot