THE HAIR EXPERTS WHO MAKE IT HAPPEN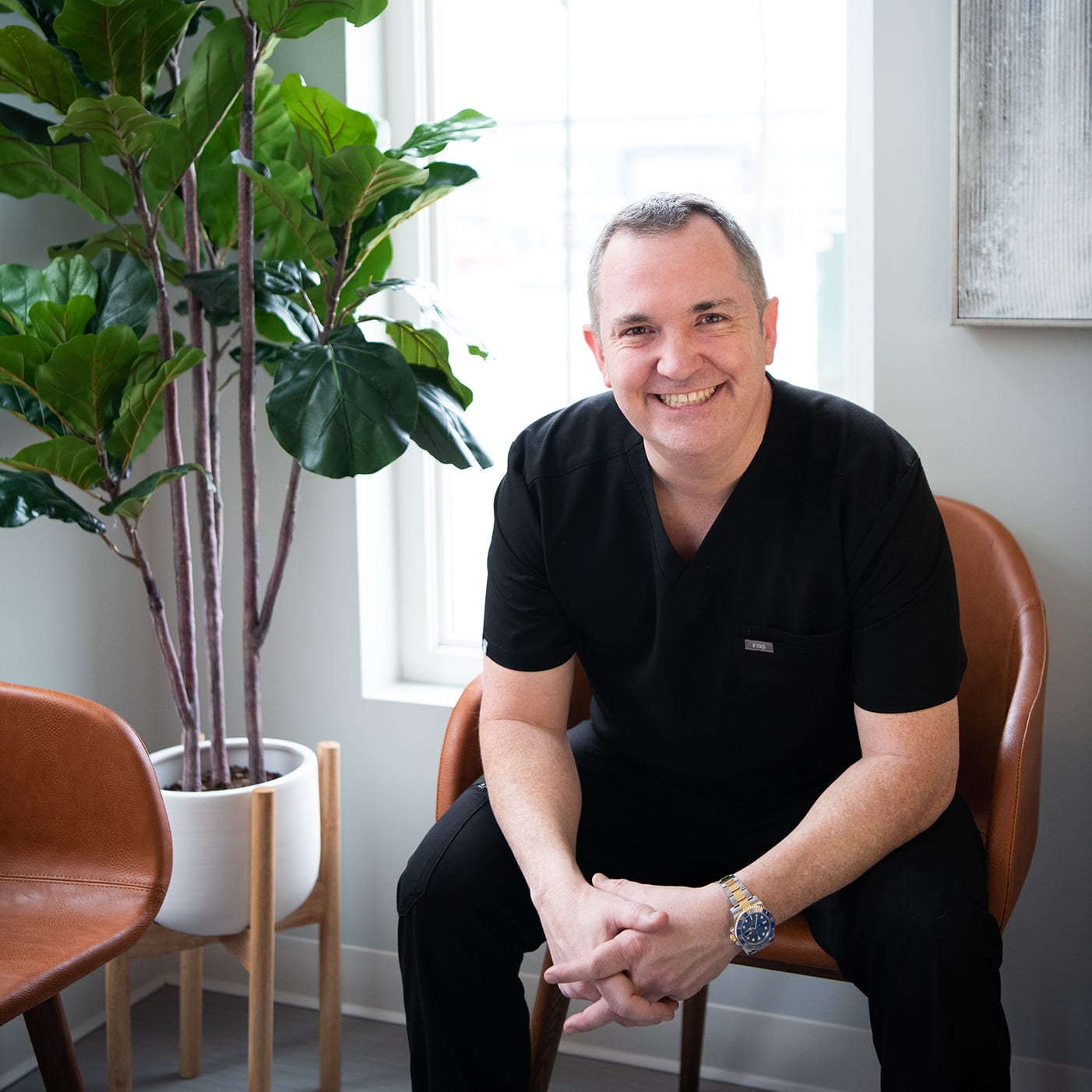 BOARD CERTIFIED OTOLARYNGOLOGIST, FACIAL PLASTIC SURGEON & SLEEP MEDICINE PHYSICIAN
Dr. Manning is a triple-board-certified surgeon with special interests in the areas of hair restoration and transplantation and health technology. He is a member of the American College of Surgeons, the American Academy of Facial Plastic and Reconstructive Surgery, the American Board of Sleep Medicine, and also the American Academy of Otolaryngology—Head and Neck Surgery. While his primary medical practice passions are treating patients who need hair transplantation, treatment for head and neck cancer, or facial reconstruction, he enjoys the opportunity to affect national healthcare policy by currently serving in a number of roles on the local, regional, state and national levels.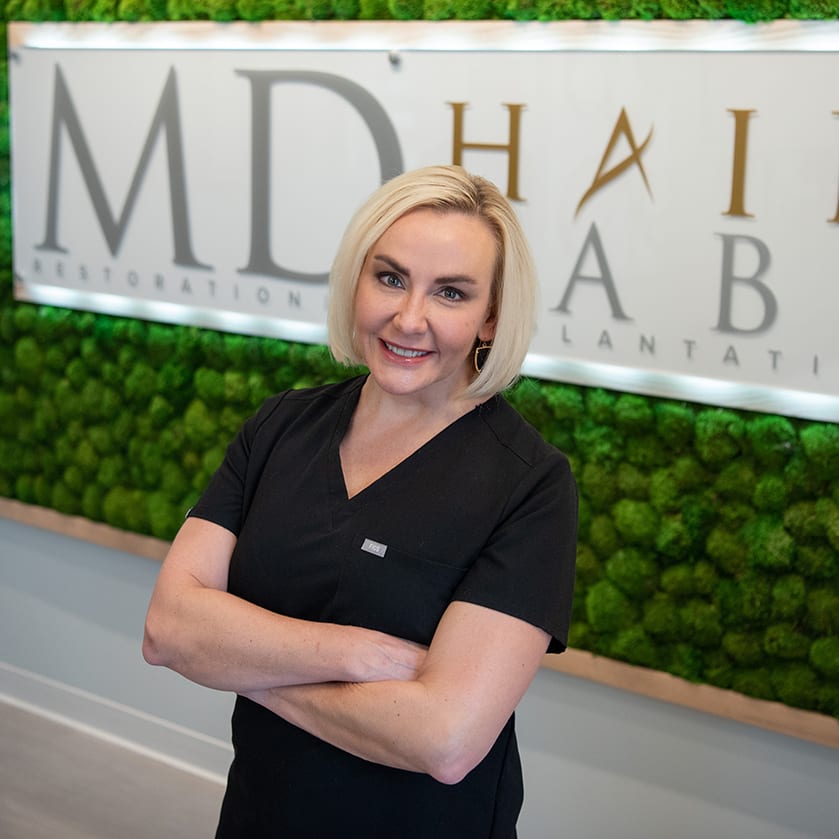 BOARD CERTIFIED DERMATOLOGIST & LASER SURGEON
Dr. Clifton is a double-board certified dermatologist and has been treating all conditions of the skin and hair since 2003. Her passion for science-driven results and artistry has made her expertise highly sought after in both traditional medicine and cosmetic worlds. Dr. Clifton is well known for her ability to craft customized outcomes for her patients by uniquely pairing cutting-edge technology with medical management strategies.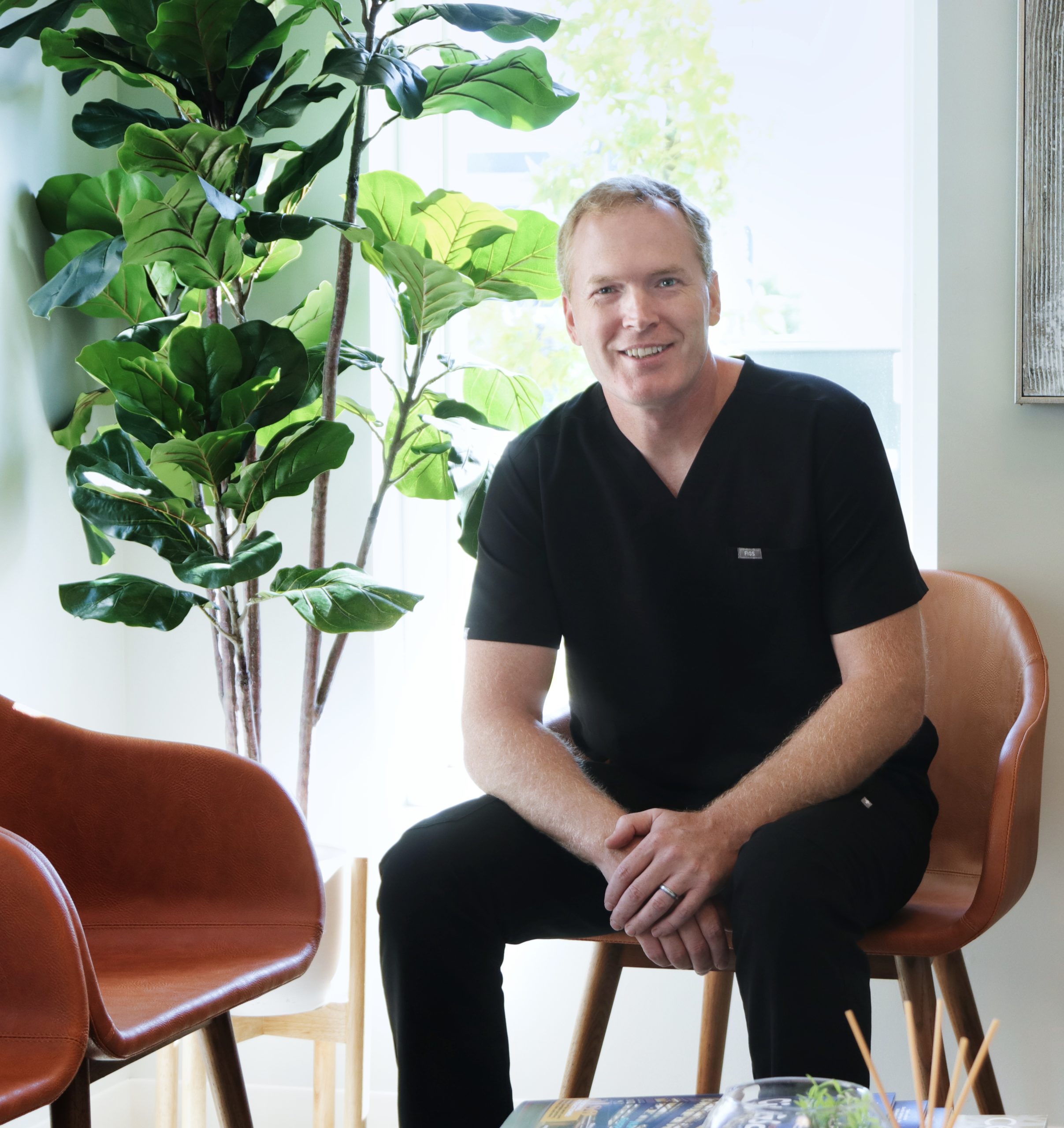 BOARD CERTIFIED Otolaryngology-Head and Neck SURGEON
Dr. Ragland graduated from the University of Arkansas For Medical Sciences College of Medicine in 2003. He is board- certified in Otolaryngology-Head and Neck Surgery, who has a special interest in the areas of hair restoration and transplantation and health technology. He has been in practice locally for 13 years. Dr. Ragland has always had a passion for serving our community and helping others feel their best. He joined MD Hair Labs in fall of 2021 and he looks forward to building our patient's confidence through hair restoration. 
Chief Operations Officer
Josh Throne has grown to be a widely experienced, known and accomplished marketer.  He had his start in the game of football working at an NFL agency based in Baltimore. After a stint as a successful player-manager in the NFL, Throne made the jump to marketing, serving as the vice president of an Arkansas agency before deciding to make his next leaps: co-founding his own marketing firm, Craft SEO, and acting as a sports personality with the Razorback Nation Game Day Show. Josh joined MD Hair Labs this fall and is excited to focus on patient growth and business development.  
DIRECTOR OF CLINICAL NURSING OPERATIONS
Kelsey Meadows moved here to Northwest Arkansas from the Los Angeles area in 2015, and she has enjoyed working alongside Dr. Lance Manning ever since. She is a Registered Nurse, as well as a Licensed Cosmetologist with 10 years of experience. Kelsey's accomplishments include Associate of Applied Science Nursing, Technical Certificate Pre-Health Sciences, Certificate of Proficiency Pre-Health Sciences, Magna Cum Laude with Distinction.
With her positivity and determination, Kelsey is driven to make the patient experience a priority.
She is a wife and a mother of two who enjoys spending time with her family and friends, going to the gym and taking care of others.
PATIENT EXPERIENCE COORDINATOR
Meet Jonathan Alvarado, MD Hair Labs' Patient Experience Coordinator. With a background in hospitality, including a position as a hospitality director at TopGolf International, Jonathan brings a unique perspective to the team at MD Hair Labs. He's dedicated to providing patients with an exceptional experience, and as a bilingual speaker of both Spanish and English, he's able to connect with a diverse range of patients. Originally from El Paso, Texas, Jonathan is excited to be a part of the growing MD Hair Labs team and the Northwest Arkansas community. He's looking forward to helping patients look and feel their best.
Lead transplant technician 
Carlos joined MD Hair Labs as our Lead Hair Transplant Technician in the fall of 2022. Mr. Orta started his career in Beverly Hills, CA in 1995. He is a pioneer technician who has traveled internationally working with thousands of patients. His experience and history working alongside some of the worlds best hair restoration physicians makes him a valuable asset to our team and our patients. Moving from Dallas to Bentonville, AR, Carlos says his mission is to provide the absolute best quality care and experience to every single patient. Fluent in both English and Spanish, Carlos looks forward to being a resource for the communities of Northwest Arkansas. 
Skin Micropigmentation Specialist
We are excited to add Bamby and her expertise to our team here at MD Hair Labs. We strive to bring the absolute best talent to our team in every capacity. Bamby's addition to our staff as a SMP specialist makes our clinic one of the most skilled in the country. 
WHAT OUR PATIENTS SAY

I had a great experience with my hair transplant procedure received at MD Hair Labs this week. Still very early in the process; however, I can say the procedure itself and the first few days afterward have been exactly as advertised. Zero pain on the day after. The game plan over the next few weeks to ensure successful transfer is super low maintenance. I can't wait to see the final product!
COREY W.

The hair transplant procedure I received by MD Hair Labs has been a rewarding process. In just a few weeks I can see the results of where my hairline started and where it will be once the growth cycle is completed. The procedure itself was fairly painless, and the team at MD Hair Labs went above and beyond to ensure I was comfortable from start to finish.
DUSTIN R.

Consultation provided step-by-step guidelines on what to expect pre-op, during the procedure, and post-op. Doctors and staff are excellent communicators, incredibly responsive to questions, and provide a comfortable environment with their positive attitudes. Overall, I was very happy with my experience and would highly recommend.
HAYDEN R.