FUTURE OF HAIR RESTORATION
MD HAIR SURGEONS
MD HAIR LABS 
WAW-FUE HAIR SYSTEM
THE INTELLIGENT HAIR TRANSPLANT TECHNOLOGY 
The Devroye Instruments WAW FUE System is a state-of-the-art hair transplant technology that offers superior results for patients. Its trumpet-shaped punch, designed to both rotate and oscillate, provides deeper penetration with less trauma to the hair follicles, ensuring their preservation during transplantation. The WAW FUE System boasts one of the lowest transection rates among all FUE technologies. This results in higher survival rates for the transplanted follicular units and maximum hair regrowth for the patient. MD Hair Labs  is revolutionizing the world of hair restoration with the  WAW FUE System and providing patients with a more natural and effective solution.
The WAW FUE hair transplant system has revolutionized the FUE process, making it more efficient, convenient, and effective. The minimally invasive nature of FUE has numerous benefits compared to the conventional strip excision and follicular unit transplant techniques. The WAW FUE system represents a major leap forward in hair transplant technology, delivering numerous advantages to patients. These benefits include:
Quicker and more efficient harvesting of healthy follicles
Lower risk of harming surrounding hair follicles
A high rate of successful hair growth
Minimized incision size
Speedy healing time
Increased precision for optimal results
Appropriate for all hair types
Absence of noticeable linear scarring
  .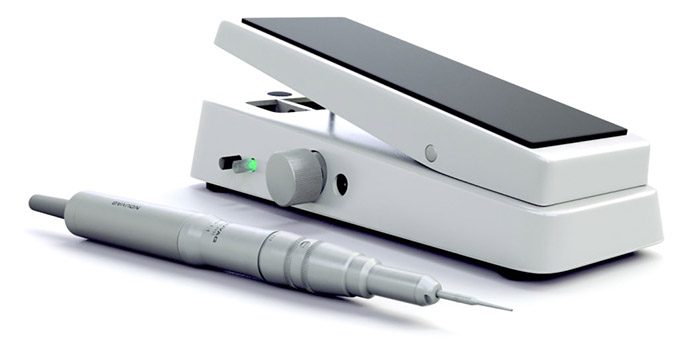 ACCURATE AND PRECISE HAIR RESTORATION
Shares the advantages of both sharp and blunt punches in one.

The Hybrid Tornado punch is tailored to doctors' needs.

Allows for deeper penetration in the skin with minimal trauma to grafts.

Healthy and chubby grafts.
Less visible scars.
Lower Transection rate. 
Enables to control rotation motion and oscillation motion.

Customize the speed of the punch for both oscillation and rotational motions and choose the duration of the punch movement.

Get the perfect combination of the rotational and oscillatory motion with the appropriate time and speed to reach perfect results. 
STATE-OF-THE-ART Technical Approach
The Hybrid Tornado punch offers the advantages of dull and blunt punches in one.

With a 90° outer edge and a smooth funnel-shaped inner edge, the Hybrid Tornado punch makes penetration into the skin gentle and less traumatic, and it works like a dissection tool rather than a cutting one.

Compact and streamlined ergonomic design minimizes the footprint and facilities clinical efficiency.
As a true third hand the WAW pedal enables the doctors to realize an FUE surgery with great precision, exactly like pure manual work. 

Adjustable oscillation speed and angulation freely with the support of the motorized handpiece.

Proprietary, patented, and FDA-cleared system.
We all love a good gallery of before and after shots… makeovers, house remodels, etc. But when you paint a room, eventually you need to do it again. Not with our advanced technology: your new hair is here to stay. We just can't promise you won't go gray. But hey, that's a pretty cheap fix. Check out our gallery to see some amazing results. We can't wait to see your picture there one day.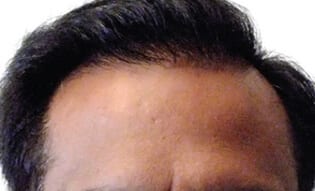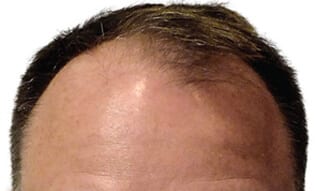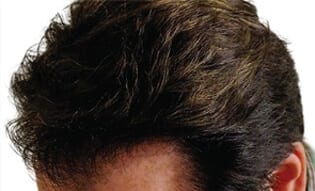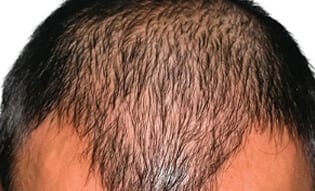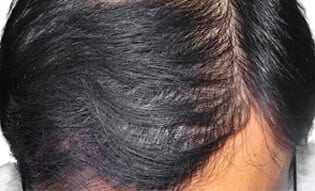 WHAT OUR PATIENTS SAY

I had a great experience with my hair transplant procedure received at MD Hair Labs this week. Still very early in the process; however, I can say the procedure itself and the first few days afterward have been exactly as advertised. Zero pain on the day after. The game plan over the next few weeks to ensure successful transfer is super low maintenance. I can't wait to see the final product!
COREY W.

The hair transplant procedure I received by MD Hair Labs has been a rewarding process. In just a few weeks I can see the results of where my hairline started and where it will be once the growth cycle is completed. The procedure itself was fairly painless, and the team at MD Hair Labs went above and beyond to ensure I was comfortable from start to finish.
DUSTIN R.

Consultation provided step-by-step guidelines on what to expect pre-op, during the procedure, and post-op. Doctors and staff are excellent communicators, incredibly responsive to questions, and provide a comfortable environment with their positive attitudes. Overall, I was very happy with my experience and would highly recommend.
HAYDEN R.